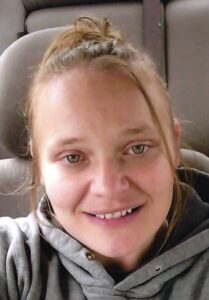 Chrystal Lin Shadley, 38, of Washington Court House, Ohio died Thursday, July 20, 2023, in Washington Court House.
Chrystal was born June 29, 1985, in London, Ohio to William Michael and Marlene Linda Puckett Shadley and lived most of her life in New Holland and Washington Court House.
She had been a server at Frisch's Restaurant in Washington Court House.
Chrystal was preceded in death by a sister, Crickett M. Shadley and grandparents, Allie and Ray Puckett, William Glenn Shadley and Barbara Miller.
Surviving, in addition to her parents, are four children, Kendra D. Shadley and her soon-to-be husband, Cameron B. Wood; William L. Dillon, Jr., McKenzie M. Dillon and Khloie M. Shadley; a grandson, Raiden A. Wood; siblings, William M. Shadley, Jr. and Raymond G. Shadley and several aunts, uncles, nieces, nephews and cousins.
Cremation will be observed with a memorial service to be held at a later date.
Arrangements are under the direction of the Kirkpatrick Funeral Home in Washington Court House.
www.kirkpatrickfuneralhome.com