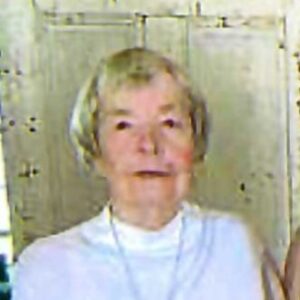 Ann Cox, 88, of Washington Court House, Ohio died Saturday, November 25, 2023, at 7:50 p.m. at St. Catherine's Manor of Washington Court House where she had been residing the past year.
Ann was born September 6, 1935, in Fayette County, Ohio to William McKinley and Anna Marie Greenwalt Dews.  She was a 1953 graduate of Washington High School and was a lifelong resident of this community.
She formerly was a medical assistant for Dr. Joseph Herbert and Dr. Warren Craig.
Ann attended Heritage Church, had been a member of the community band and the Washington Lioness Club.
Her passion was taking care of her family and home.  She enjoyed flowers and gardening and was a pet lover.
She was preceded in death by her husband, P. Wesley Cox on November 19, 2022, and a brother, Mac Dews, Jr. on December 10, 2016.
She is survived by four children, Joseph Alan Cox and his wife, Janice, of Alpharetta, GA; Jennifer Ann Heiny and her husband, Mark, of Washington Court House, Jonathan Dews Cox and his wife, Cindy, of Jeffersonville and Jason Daniel Cox and his wife, Jennifer, of Mason, OH; eight grandchildren, Morgan Cox, Mallory (Ethan) Cunningham, Molly (Terry) Gruber, Jake Pollock, Alicia (Nathan) Dill, Logan, Nathan and Katie Cox; six great grandchildren, Macy, Megan, Paislee, Roman, Macklin, Jovie and a great great granddaughter, Daisy.
To honor her wishes, cremation will take place and there will be no service or visitation.
A private memorial service will be observed by her family at a later date.  Burial of the cremains will be in Washington Cemetery.
Arrangements are under the direction of the Kirkpatrick Funeral Home in Washington Court House.
www.kirkpatrickfuneralhome.com