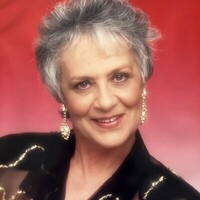 A graveside service honoring the life of Rita Zellers Squires, age 81, of Lancaster, will be held at 12 p.m. on Thursday, July 7, at Kirkersville Cemetery with Brent Kirkpatrick officiating.  Following the service, the family will be celebrating Rita with an open house from 1-4 p.m. at the Davis Shai House located at 301 Central Parkway, Heath, Ohio (facility is located behind the Walmart store).
Rita was born July 8, 1940, in Baltimore, Ohio. She passed away on Saturday, July 2, 2022, at her home.
Rita retired from Southwest Licking Schools where she was employed for 25 years.
She was a proud member of the Watkins Memorial High School Class of 1958.
Rita was very involved with La Sertoma service organization in Pataskala and was a volunteer with the Davis-Shai House in Heath. She enjoyed sewing and made blankets for Newborns In Need. Rita was also a previous member of the Vintage Voices in Granville.
She is survived by her loving family including her mother, Esther (Poff) Zellers of Washington Court House; three children, Jon Gregory "Greg" Squires (Paige) of Ashland, Mark Eugene Squires (Cyndi) of Lancaster, and Mary Jill Miller (Mr. Hicks) of Lancaster; six grandchildren, Corey Perkins (Amanda) of Washington, D.C., Benjamin Squires (Annamarie) of Lithopolis, Jonni Perkins-Irwin (Chris) of Columbus, Abbi Howson (Stephen) of Cincinnati, Allie Burns (Nate) of Perrysburg, and Drew Squires (fiancée, Rachel) of Michigan; three great-grandchildren; three sisters, Dixie Hott, Diana Kirkpatrick (Roger), and Terri Kirkpatrick (Bruce); and many nieces and nephews.
She was preceded in death by her husband, Johnnie R. Squires; father, Derwin Zellers and a sister, Linda Waller.
In lieu of flowers, memorial contributions may be made to the American Red Cross.