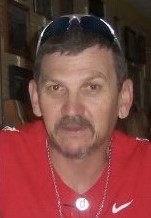 Patrick Mitchell "Mitch" Vincent, 68, of Washington Court House, Ohio died Saturday, November 4, 2023, at 2:09 a.m. at The Ohio State University Wexner Medical Center in Columbus where he had been a patient since November 2.  His death was sudden and unexpected.
Mitch was born March 17, 1955, in Fayette County, Ohio to Loren Theodore (Ted) and Rena Joann Hursh Vincent.  He was a 1973 graduate of Miami Trace High School and lived most of his life in Fayette County.
He was a routeman and supervisor for Nichols Bakery from 1993, until his retirement in 2016.   He had also been a stocker at Kroger and had worked at LeElla Lanes.  He was a driver of Standardbred race horses.
Mitch served in the Ohio National Guard.  He liked fishing, camping and vacations to Tennessee.  His grandchildren were his pride and joy and he thoroughly enjoyed attending and watching them participate in all of their sporting activities.
He was preceded in death by his first wife, Lois Elaine White Vincent on January 26, 2016; his father on November 20, 2020, and a brother, Douglas Allen Vincent in 1963.
Mitch is survived by his wife, Terri Lee Howard Vincent whom he married July 17, 2019; six children, Michelle Tinsley of Roachdale, IN, Anita Cunningham of Carmi, IN, Paula Amnay of Washington Court House, Joshua Vincent and his wife, Amy, of Washington Court House, Heather Wofford and her husband, Jeremy, of Beavercreek and Heidi Stewart and her husband, Tim, of Washington Court House; 16 grandchildren; his mother; Rena Joann Vincent of Washington Court House; three sisters and brothers-in-law, Brenda and Dave Hensgen of Leesburg, Pam and John Hardy of Washington Court House and Debbi and Jeff Justus of Circleville; longtime friends, R.G. Alkire of Jeffersonville and Toni Alkire of Westerville and several nieces, nephews and cousins.
A graveside service will be held Wednesday, November 8, 2023, at 1 p.m. in the New Holland Cemetery with Jon R. Creamer officiating.  Burial will be under the direction of the Kirkpatrick Funeral Home in Washington Court House.
There will be no calling hours.
www.kirkpatrickfuneralhome.com