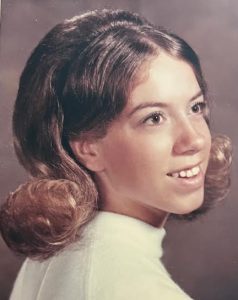 Iris Mae Duncan, 66, of Washington Court House, Ohio died Sunday, May 1, 2022, at 8:12 a.m. at the home of her son and daughter-in-law in Westerville.
Iris was born June 15, 1955, in Clinton County, Ohio, to Charles Bernard and Agathe Elsa Pallmer Bradshaw.  She was a 1973 graduate of Miami Trace High School and lived most of her life in this community.
She had formerly worked at Case Convalescent Center, Thatcher Plastics and Calmar.
Iris was an avid bowler and golfer.  She enjoyed going to the casinos, auctions, yard sales, collecting antiques and drinking coffee.
She was preceded in death by her parents.
Iris is survived by her husband, Donald Alan Duncan whom she married June 29, 1973; a son and daughter-in-law, Jeff and Brittanie Duncan of Westerville; five siblings, Dr. Michael Pallmer and his wife, Faye, of Minocqua, Wisconsin, Sylvia M. Bradshaw, Carmen Bradshaw Penwell and Gene Bradshaw, all of Washington Court House and Don Bradshaw and his wife, Diane, of St. Cloud, Florida; her beloved dog, Toby and grand dog, Marshmallow, and several nieces, nephews, cousins and special friends.
The funeral will be Wednesday, May 4, 2022, at 1:30 p.m. at the Kirkpatrick Funeral Home in Washington Court House with Todd Maurer, connections minister at the South Side Church of Christ, officiating..   Burial will follow in the Highlawn Cemetery.
Friends may call at the funeral home from 12 Noon Wednesday until time of the service.
Memorial contributions may be made to Capital City Hospice, 2800 Corporate Drive, Suite 170, Columbus, Ohio 43231.
www.kirkpatrickfuneralhome.com