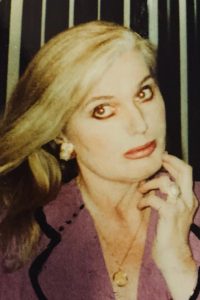 Faith Marjorie Mayhew lost her battle with cancer on April 7, 2021, in Los Angeles, California.
She was born in 1946, in Steubenville, Ohio to John Thomas and Marjorie Lee Miller Mayhew. She had been a resident of Beverly Hills, California and Washington Court House, Ohio.
Faith attended The Ohio State University and UCLA, earning her Master's Degree in education. She worked as an elementary school teacher for many years in the California public school system. She was passionate about beagles, racehorses and enjoyed working as an extra for Hollywood movies. Faith liked to attend the Golden Globe awards and she was working on a screenplay of her life when she passed. She enjoyed her friends and neighbors and liked taking her 1966 Ford Thunderbird Convertible to car shows in California. Faith was a member of the Daughters of the American Revolution and supported women's education.
She was preceded in death by her parents and two brothers, John Mayhew and Joseph Mayhew.
She is survived by a niece and two nephews, Mandy Mayhew Allred (Barry Allred), Matt Mayhew (Kim Mayhew), and Bill Mayhew.
A memorial service will be held Saturday, March 12, 2022, at 11 a.m. at the Kirkpatrick Funeral Home in Washington Court House with Mell Wickensimer, director of visitation at the Grace United Methodist Church, officiating.  Burial of the cremains will follow in the Washington Cemetery.
www.kirkpatrickfuneralhome.com