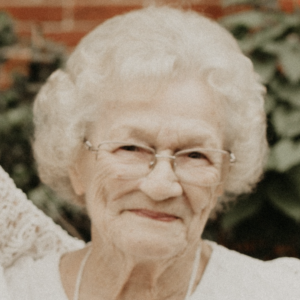 Edna Elizabeth Ooten, 88, of New Holland, Ohio died Sunday, March 19, 2023, at 10:32 p.m. shortly after arrival at the Adena Fayette Medical Center.  She had been in failing health.
Edna was born January 9, 1935, at Glouster in Athens County, Ohio to Glen and Edith Tippie McClelland.  She lived most of her life in Columbus before returning to Glouster.  She had lived in New Holland the past year.
She formerly was a mail clerk for direct mail companies and had also worked at the Glouster Post Office.
Edna was a member of the ladies auxiliary of Aerie #468 of the Fraternal Order of Eagles in Glouster
She attended the Glouster Church of Christ and enjoyed reading and keeping in contact with people by writing letters.
Edna was preceded in death by the father of her children, Richard E. Temple on June 7, 1993; two daughters, Diane and Linda and five siblings, Jack, Paul, Shirley, Glen and Ilean.
She is survived by her husband, Mark J. Ooten whom she married November 15, 1996; five children, Bill Martin of Columbus, Katherine Coleman and her husband, Rick, of Columbus,  Edie Parker and her husband, Jeff, of Delaware, Ohio, Rich Temple and his wife, Mindi, of Galloway and Theresa Moore and her husband, Jack, of Columbus; eight grandchildren, Billie Jo, Michael, Amanda, Shari, Ashley, Natalie, Joshua and Rileigh; several great grandchildren; six siblings, Cynthia, Charles, Bob, Fred, Denny and Toni; numerous nieces and nephews and her dear friend, Margaret "Sis" Castle.
The funeral will be Thursday, March 23, 2023 at 1 p.m. at the Kirkpatrick Funeral Home in Washington Court House with Mell Wickensimer, director of visitation at the Grace United Methodist Church, officiating.  Burial will follow in the New Holland Cemetery.
Friends may call at the Kirkpatrick Funeral Home in Washington Court House Wednesday from 5-8 p.m.
www.kirkpatrickfuneralhome.com