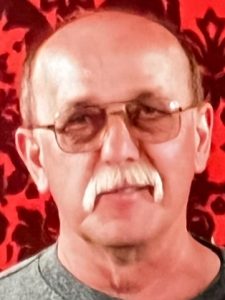 Donald Alan Duncan, 66, of Washington Court House, Ohio died Friday, May 6, 2022, at his home.  His death was sudden and unexpected.
Donald was born May 28,1955, in Washington Court House, Ohio to Kenneth Willard and Esther Louise Rinehart Duncan.  He was a 1973 graduate of Washington High School and was a lifelong resident of this community.
He was a forklift operator at General Motors/Delphi in Columbus for 30 years before his retirement in 2006.
Donald was a member of Bloomingburg Lodge F. & A.M. #449.  He enjoyed bowling, fishing, woodworking, golf, and motorcycles but especially spending time with his family.
On June 29, 1973, he married the former Iris Mae Bradshaw.  She preceded him in death on May 1, 2022.  He was also preceded by his parents.
He  is survived by a son and daughter-in-law, Jeff and Brittanie Duncan of Westerville; four sisters, Kathy Massie and her husband, Jim, of Largo, FL, Nancy Mustard, Penny Henize and her husband, Tom, and Mary Elkins, all of Washington Court House; his dog, Toby and grand dog, Marshmallow, and several nieces, nephews, cousins and special friends.
A Masonic service  will be held Wednesday, May 11, 2022, at 1 p.m. at the Kirkpatrick Funeral Home in Washington Court House.  The funeral will immediately follow, with Todd Maurer, connections minister at the South Side Church of Christ, officiating.   Burial will be in the Highlawn Cemetery.
Friends may call at the funeral home from 12 Noon Wednesday until time of the service.
Memorial contributions may be made to Capital City Hospice, 2800 Corporate Drive, Suite 170, Columbus, Ohio 43231.
www.kirkpatrickfuneralhome.com