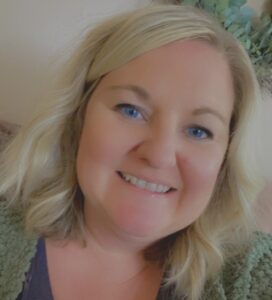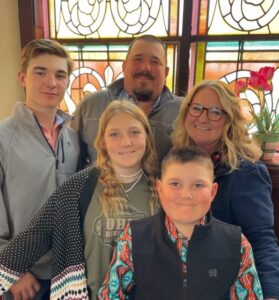 Christie Jo "Chrissy" Wilt, 41, of Bloomingburg, Ohio passed away Wednesday, December 21, 2022, at 6:25 p.m. while   surrounded by her family at the Adena Regional Medical Center in Chillicothe where she had been a patient one day.
Christie was born January 21,1981, in Clinton County, Ohio to Paul Allen and Carolyn Rose "Rosie" Erbaugh Whittington, Jr.   She was a 1999 graduate of East Clinton High School and received a bachelor's degree in agricultural communications from the College of Agriculture at The Ohio State University and later earned a master's degree from OSU.
She joined the Miami Trace School district in 2006, and currently was serving as Credit Flex Director for the district.  As an educator, she greatly impacted the lives of those around her as she perfected the art of balancing many great qualities.  She was loving, kind, positive, encouraging, firm and unequivocally dedicated to the success of her students..
Christie was a member of the Bloomingburg United Methodist Church. She formerly was an advisor for the Blue Ribbon Champs 4-H Club and continued to stay involved with her kid's 4-H activities.  She loved showing cattle on the local, state and national levels.  She was an avid gardener and enjoyed flowers.  One of her favorite things was driving her jeep, with the top down, on sunny days.  But her greatest passion was helping people and assisting her students to make sure they graduated from high school.  As her final act of kindness, she was a participant in the Lifeline of Ohio organ and tissue donor program and generously gave the gift of life to others.
She was preceded in death by her mother on December 22, 2020.  She was also preceded by her paternal grandfather, Paul A. Whittington, Sr. and maternal grandparents, Harold and Flora Rose Erbaugh.
She is survived by her husband, Matthew L. "Matt" Wilt whom she married September 21, 2002; three children, August Whittington "Gus" Wilt, Jocie Lynn Wilt and Clinton Matthew Wilt; her father, Paul A. Whittington, Jr. of Sabina; four sisters, Carrie Hogue and her husband, Jon, of Circleville, Candie Glover and her husband, David, of Marion, IL, Cassie Whittington of Grandview, OH and Cherie Campbell and her husband, Nick, of New Holland; her maternal grandmother, Betty L. Whittington of Sabina; her father-in-law and mother-in-law, Jerry and Jeanne Wilt of Bloomingburg and several aunts, uncles and cousins.
Christie's family will greet friends at the Mahan Building on the Fayette County Fairgrounds beginning at 3 p.m. on Saturday, January 14, 2023.   A brief celebration of life service, led by the Rev. Phillip Webb, pastor at the Bloomingburg United Methodist Church, will begin at 4 p.m. and will be followed by a time of food and fellowship.
In lieu of flowers, memorial contributions may be made to the Christie J. Wilt Scholarship Fund, c/o Miami Trace High School, 3818 State Route 41-NW, Washington Court House, Ohio 43160.  Checks should be made out to the Miami Trace Local School District with "Christie Wilt Memorial" written on the memo line.
Arrangements are under the direction of the Kirkpatrick Funeral Home in Washington Court House.
kirkpatrickfuneralhome.com