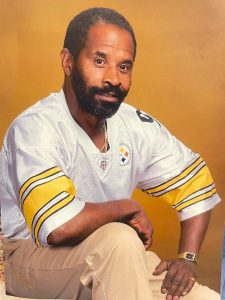 Steven Gregory Qualls, 62, of Grove City, Ohio passed away Thursday, October 13, 2022, after a long-fought battle with cancer. He was blessed to be at home, surrounded by his loving family.
He was born on February 11, 1960, at Fayette County Memorial Hospital in Washington Court House, Ohio to Theoda (Teddy) and Beverly Crosswhite Qualls,. He was a 1979 graduate of Washington High School and lived in Washington Court House until the age of 19, then moved to Columbus, Ohio to begin his career. He was a SCA Shop Mechanic at Contract Sweepers and Equipment, where he was employed until his untimely death.
Steven was preceded in death by two brothers, Michael Todd Qualls and Robert Alan Qualls; his maternal grandparents, Herbert and Pauline Crosswhite; his paternal grandparents, Roy T. and Zola Qualls; his father, Theoda (Teddy) Qualls; aunts and uncles, Theresa Jones, Raleigh and Kate Stepter, Robert and Jeannette Crosswhite, Norman Crosswhite, Herbie Crosswhite and Alberta Steward and cousins, Robbin Crosswhite, Lesley Stepter, Juan (Butchie) Steward and Tina Crosswhite.
He is survived by his mother, Beverly J. Qualls; stepmother, Lorraine Qualls; sister, Chiquita (Tony) Nash; brother, Anthony Dwayne Qualls; step-sisters, Renee and Shelly Gray; nephew, Michael Nash; nieces, MiCayla (Quantez) Claybrooks and MicKenna Nash; great nephews, Memphis and Mykhal Claybrooks; daughter by choice, Mishea Seldon; granddaughter Mari and special friends, Amy Dozier, Mark Desseau, Shannon Boswell, Bethany Maish, Kenny Crabtree, Phil Adornetto, and David Horne. He is also survived by a host of relatives and friends.
The funeral will be held Saturday, October 22, 2022, at 10 a.m. at the First Church of God, 610 Harrison Street.  Burial will follow in the Washington Cemetery.
The viewing will be held Friday, October 21, 2022, from 5-7 p.m. at the Kirkpatrick Funeral Home in Washington Court House.
Memorial Contributions may be made to the First Church of God, 610 Harrison Street or the Second Chance Center of Hope, 420 West Oakland Avenue, Washington Court House, Ohio 43160.
www.kirkpatrickfuneralhome.com