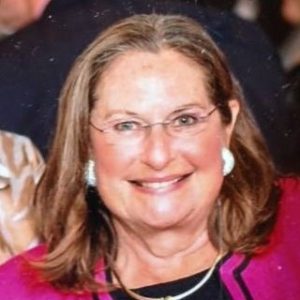 Melany Stinson Newby, 73, of Columbus, Ohio passed away Saturday, March 12, 2022, at First Community Village in Columbus, Ohio where she had been residing since February 24.
Melany was born November 21, 1948, in Columbus, Ohio to Byron Briggs and Eleanor Marie Manly Stinson.
She was a 1967 graduate of Miami Trace High School where she was head majorette.  She received a Bachelor's of Arts degree in French Literature from The Ohio State University in 1971. She was a member of Kappa Alpha Theta sorority at OSU.  In 1974, she received a Juris Doctor degree from the University of Cincinnati College of Law.
She was an attorney and had served as assistant city solicitor for the City of Cincinnati before becoming chief legal officer for the University of Cincinnati in 1978.  She was vice chancellor at the University of Wisconsin from 1989, until her retirement in 2006.
Melany received the University of Cincinnati Law School Distinguished Alumni Award in 2006, and was the recipient the 2020/21 University of Cincinnati Outstanding Alumni Award.  She was also honored in a unique tribute of being included on a mural in the Cincinnati Over-the-Rhine neighborhood, depicting 19 individuals whose accomplishment's merited the University of Cincinnati Alumni Association's premier recognition.
Melany was instrumental in forming the Women in Law Scholarship at the University of Cincinnati College of Law; organized the Byron, Anne and Dustin Stinson Family Scholarship Fund at The Ohio State University; invested in many women's philanthropic organizations and supported many charitable organizations.
She was an avid traveler and loved to play golf.
Melany was preceded in death by her parents; her longtime companion, Trygve Lonnebotn; a sister, Bethany Stinson Stevenson; brother, Richard B. Stinson and sister-in-law, Teresa Stinson.
Melany is survived by a brother, Manly Stinson and his wife, Connie, of Frankfort; a brother-in-law, Dr. John Stevenson of New Albany; nieces and nephews, Shannon Valka, Sarah (Kala) Radl, Rachel (Steve) Greene, David (Kori) Stevenson, Brandt (Kristin) Stinson, Byron R. Stinson; great nieces and nephews, Ella and Ava West, Katherine and John Thomas Stevenson, Audrey, Stella and Asher Stinson, Fenrir and Wolven Radl and other extended family members.
A celebration of Melany's life will be held later this spring at the home of Manly and Connie Stinson.
A private family service for the burial of the cremains will be held at a later date in the New Holland Cemetery under the direction of the Kirkpatrick Funeral Home in New Holland.
In lieu of flowers, memorial contributions may be made to Ohio's Hospice of Central Ohio, 2269 Cherry Valley Road, Newark, Ohio 43055.
www.kirkpatrickfuneralhome.com