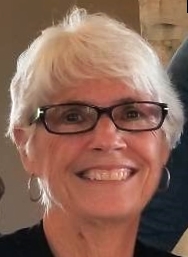 Julia Ann Schwartz, 72, of Washington Court House, Ohio went home to be with her Lord and Savior on Saturday, March 26, 2022, at 11:19 a.m. at her home while surrounded by her loving family.
Julia was born December 15, 1949, in Dayton, Ohio to Thomas Leon and Nelle Gay Cotterman Deger.  She was a graduate of Lebanon High School and then graduated as a registered nurse from the Good Samaritan Hospital School of Nursing in Dayton.
She worked three years at Fayette County Memorial Hospital and then ten years for Dr. Marvin H Roszmann.  She began working at the Fayette County Health Department in 1991, in the WIC (Women, Infants and Children) program, and worked at the health department until her retirement on January 30, 2016.
Julia was a member of the St. Colman of Cloyne Catholic Church in Washington Court House.
She loved her garden.  She was a member of the Deer Creek Daisies and looked forward to all of their floral outings and being with her garden friends.  She also exhibited her flowers at the Fayette County Fair.
Travel was a big part of Julia's life as she enjoyed being with her family and friends.  She invited many of her friends to her "second home" in Las Vegas, where she fell in love with the cactus, mountains, wildlife and all the area had to offer.
She also loved watching harness racing of Standardbred race horses, which was well known to her family.
Julia was preceded in death by her parents, grandparents, aunts and uncles.
She is survived by two sons, Bret (Robin) Schwartz of Washington Court House, Tim (Anita Flynn) Schwartz of Las Vegas, NV; two granddaughters, who were the love of her life, Alexis (Dylan Fagan) Schwartz of Washington Court House and Aubrey Schwartz, a student at Wilmington College; a brother, Steve (Debbie Ehling) Deger of Lebanon; nephew, Levi Deger of Columbus ; niece, Hailee (Luke) Miller; great nephew, Weston Miller; great niece, Remington Nelle Miller, all of Lebanon and her former husband and friend, Dr. Robert Schwartz, and his wife Lisa, of Washington Court House.
Julia's family thanks all of her special friends and neighbors for their visits, encouraging words, food, flowers, laughs and smiles.  Julia was so loved by all who knew her and she looked forward to their comforting visits.
Special thanks go to Ohio's Hospice of Fayette County, particularly for the candle lighting service and day of remembrance for Julia.  The nurses, representing the spirit of Florence Nightingale, quoted "Nursing is giving of one's self to enhance the lives of others, a commitment to caring" and acknowledged Julia's many years of service as a nurse.
Friends may call at the Kirkpatrick Funeral Home in Washington Court House from 4-7 p.m. Wednesday where a Rosary service, led by Nancy Bennett and Shirley Pettit, will be held Wednesday at 7 p.m.
Friends may also call at the funeral home Thursday from 11 a.m. until Noon, at which time prayers will be offered by Jeff Davis, chaplain for Ohio's Hospice of Fayette County.  Burial will be in the Turtlecreek Cemetery near Lebanon, Ohio.
Memorial contributions may be made to Ohio's Hospice of Fayette County, 222 North Oakland Avenue, Washington Court House, Ohio 43160.  Envelopes will be available at the funeral home.
www.kirkpatrickfuneralhome.com