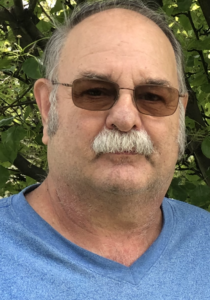 Ernest Lewis Lynch, Jr., 70, of Washington Court House, Ohio died Thursday, January 5, 2023, at 2:52 p.m. at Signature HealthCARE of Fayette County where he had been residing the past year.
Ernest was born October 7, 1952, in Fayette County, Ohio to Ernest Lewis and Georgia Jemimah Sexton Lynch and was a lifelong resident of this community.
Before his retirement in 2019, he had worked at Sugar Creek Packing Company for 47 years.
On November 25, 1973, he married the former Sharon Kay Ramey.  She preceded him in death on February 7, 2019.  He was also preceded by his parents and seven siblings.
Ernest is survived; three children, Ernest L. Lynch, III of Angleton, TX, Loretta Lynch and Phoebe Bradshaw, both of Washington Court House; two grandchildren, Blake Bradshaw and his fiancée, Haley Whitehead, and Cheyanne Bradshaw; a brother, Harold Locey of Columbus, GA and a sister, Connie Spillman of Washington Court House.
The funeral will be Monday, January 9, 2023, at 1 p.m. at the Kirkpatrick Funeral Home in Washington Court House with Matt Kysor officiating.  Burial will follow in the Sabina Cemetery.
Friends may call at the funeral home Monday from 11 a.m. until time of the service.
www.kirkpatrickfuneralhome.com