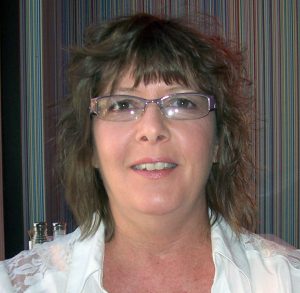 Ann Elizabeth Sollars Craft, 58, of Nesbit, Mississippi passed away Sunday, March 13, 2022, at her home.
She was born February 18, 1964, in Washington Court House, Ohio to Frank Bowers and Janet Lewis Sollars.  She was the youngest of five children.  In 1986, she married Carter Craft and they soon after moved to West Virginia where they started their family.
She was preceded in death by her father on November 3, 2007.
Ann is survived by four sons, Miles (Ashley) Craft of Pittsburgh, PA, Frankie (Cheryl) Craft of Southaven, MS, Mason Craft of Nashville, TN, and Thomas (Kayla) Craft of Petal, MS; a grandson, Simon Craft of Pittsburgh, PA; her mother, Janet Sollars of Washington Court House, OH; four brothers, Steve (Lisa) Sollars, Brian (Mary Kay) Sollars, Mike (Sherry) Sollars, and Jeff (Bridget) Sollars, all of Washington Court House and a host of nieces and nephews.
Ann was many things: a kind soul, free spirit, cherished friend, but most of all, a proud, loving mother who will be forever loved, and forever missed.
A private memorial service will be Monday, March 21, 2022, at the Kirkpatrick Funeral Home in Washington Court House with Mell Wickensimer, director of visitation at Grace United Methodist Church, officiating.  Burial will follow in the Washington Cemetery.
www.kirkpatrickfuneralhome.com